17 Jun

Adventures in textiles

We've been plotting for a long time to print textiles, and at last things are beginning to happen. We've found some friendly printers – or rather, they found us – and the last couple of weeks in the studio have been busy with pattern and colour trials.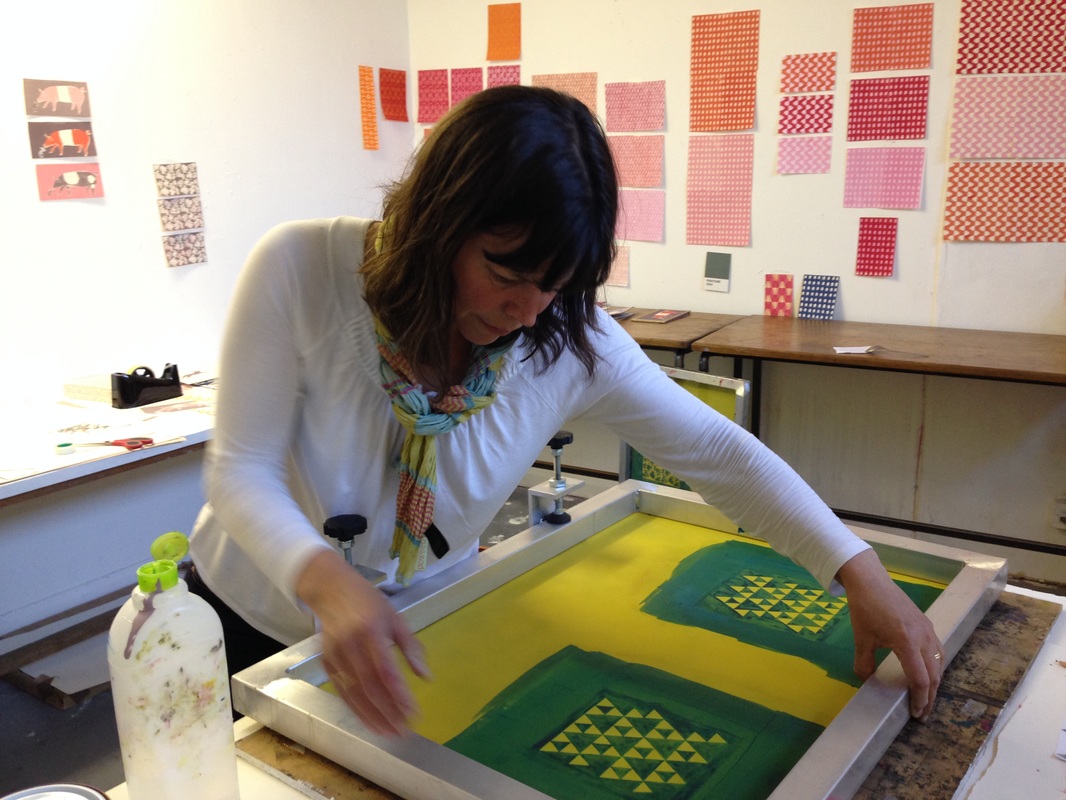 The walls of the studio are completely covered with slips of paper: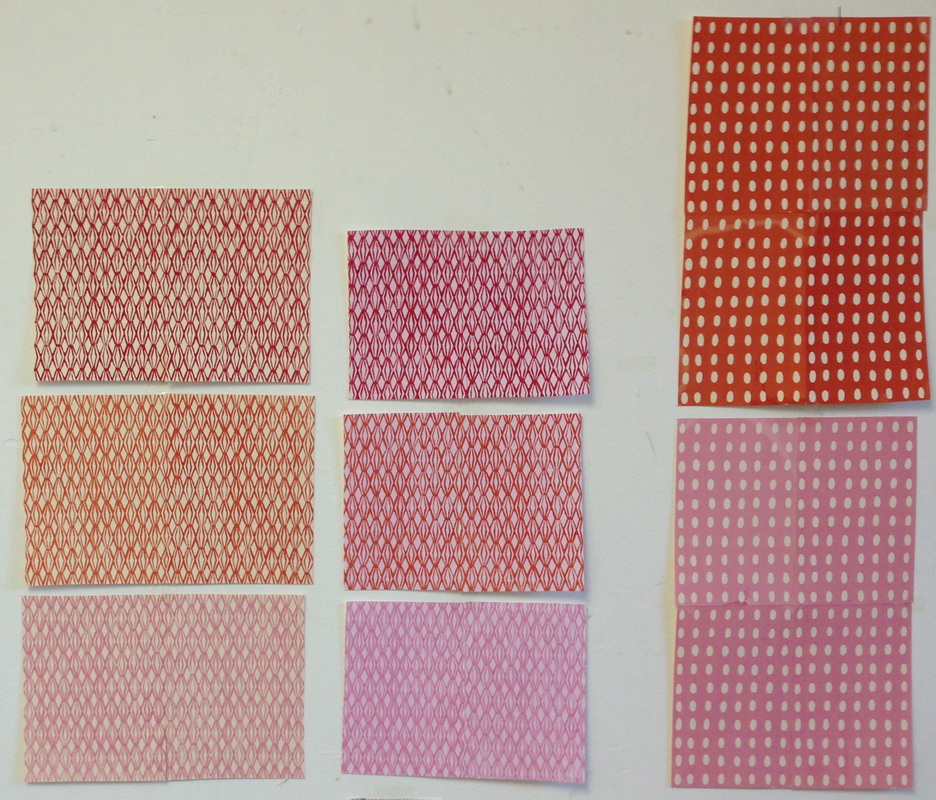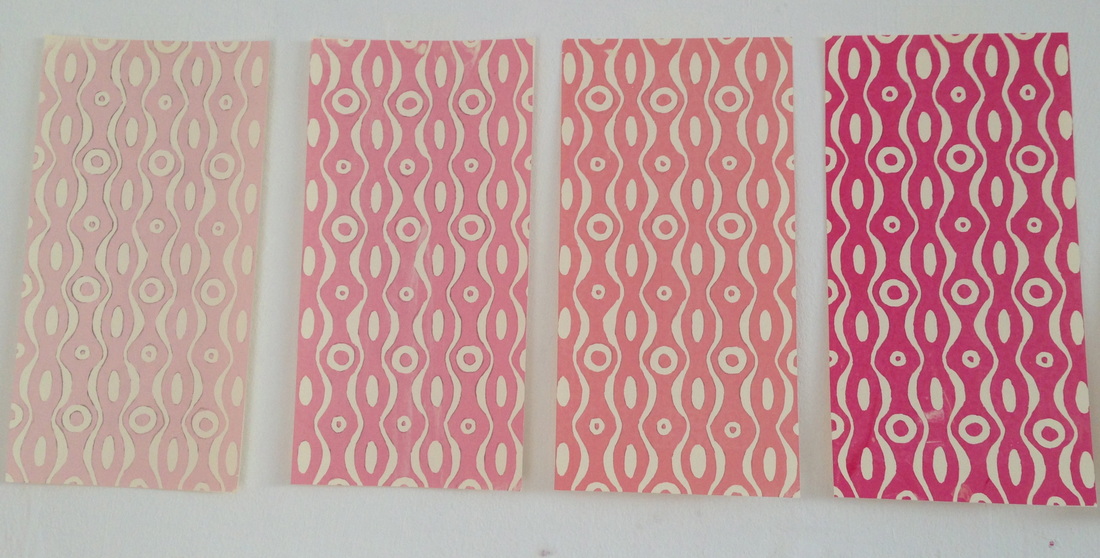 Our plan was to print four patterns, each in a single colour way, to start off with. We're having trouble narrowing it down: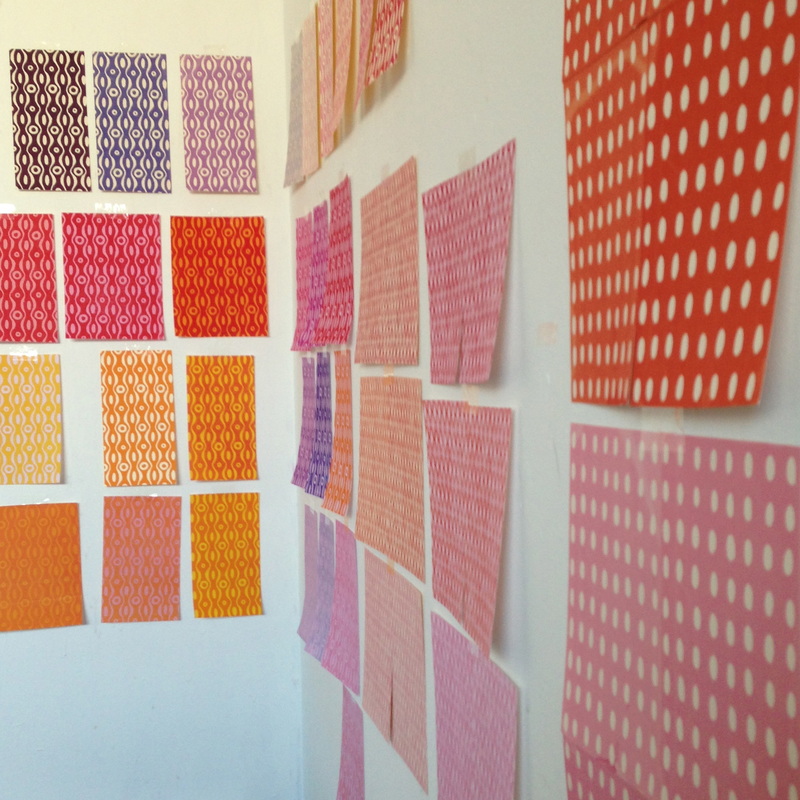 Here is the Persephone design, printed in the studio by hand on antique French linen. By the autumn we hope to have something similar but produced on a more commercially viable basis!