08 May

Celebrating Snail Mail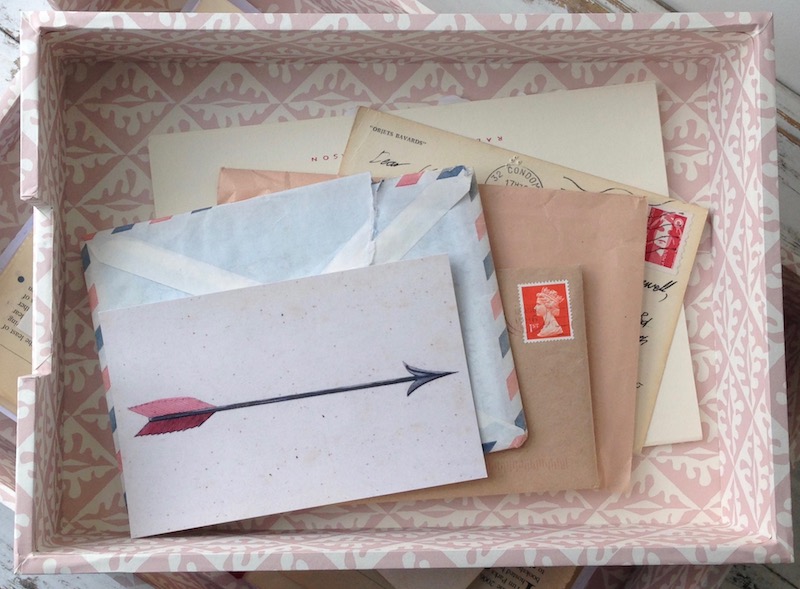 A recent bereavement has meant that one of us has been using this pause to sort through the daunting pile of papers that are left behind when somebody dies. It has led us to reflect on the value of printed paper and the written word. Almost anything that survives for a sufficiently long time becomes interesting. Last year's bank statements and bills are an unsightly annoyance: it seems quite right to make these paperless in the future instead. But a curious alchemy occurs over time, turning the dross into gold. The fifty year-old tenancy agreement for a first flat evokes a lost world with its every detail. It really doesn't seem that long ago, but: type-written by hand! With amendments in a neat copperplate! The same goes for old theatre tickets and newspapers, in which, on the whole, the journalism has ceased to be interesting but the advertisements have become strangely fascinating. And the never-before-seen dog-eared photographs which clearly had significance once, but now the identities of the people in them have been forgotten. Will ephemera of this kind survive into the new age? In particular, will any of us leave behind us the trail of letters and photographs that our elders did?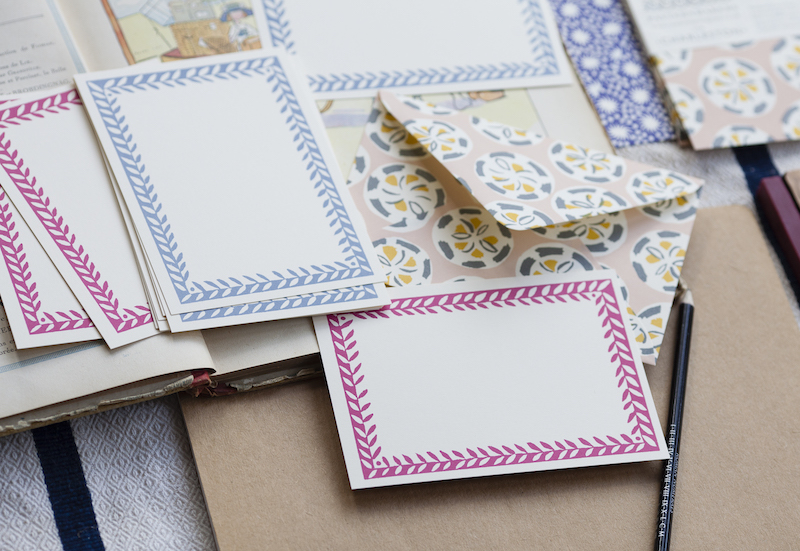 It's such a pleasure to receive real post: an actual hand-written card or letter. And it's a great pleasure to send too. There are advantages to the slowness — the give and take of a conversation carried on over weeks and months instead of moments. Not better, necessarily, but certainly different. The price of a first class stamp seems extraordinarily low when you consider that it is sufficient to carry your letter as far as the Scilly Isles or Shetland. Even international postage is strangely cheap when you think about the service you get for it: a piece of paper carried from the postbox at the end of your road halfway around the world and delivered through the door of a specific person. It's an extraordinary system of cooperation, ingenuity and trust: I think it implies good things about the capacity of the human race to act collectively in the common good.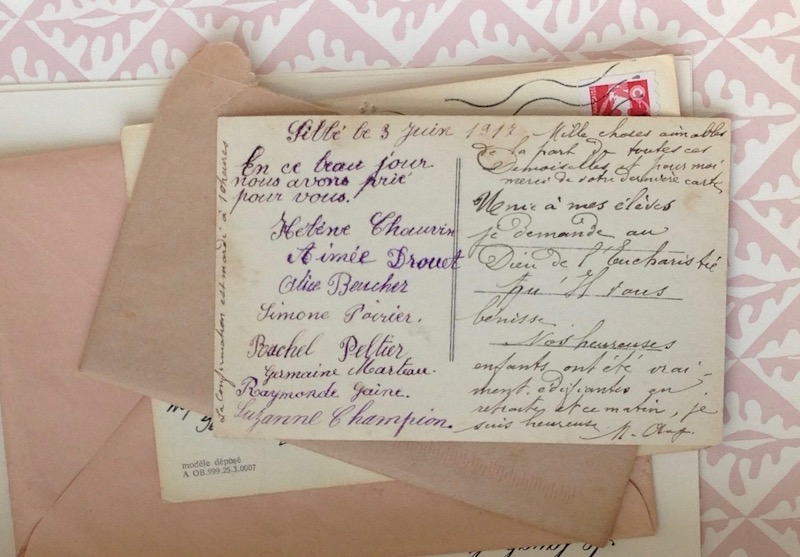 The current circumstances have reanimated various institutions that seemed to be heading inexorably for oblivion. Our milkman suddenly acquired about twenty thousand new customers, for example, and good luck to him. We feel that getting milk delivered in glass bottles is worth the slight extra cost in so many ways. No recycling bin full of plastic milk containers for one thing: or lugging them home from the supermarket. The convenience. The comforting sound of the milk float and the clinking bottles if you happen to be awake very early in the morning. And the glass bottles are so nice! All about us small local shops are beginning delivery services, which reminds us delightfully of childhood: other Cambridge residents, we're sure, will remember weekly grocery deliveries by Eaden Lilley, local department store of blessed memory, in their dark green van. This image, found online, looks awfully familiar but makes us feel about a thousand years old. We hasten to assure you and ourselves that they stopped delivering when we were very little girls.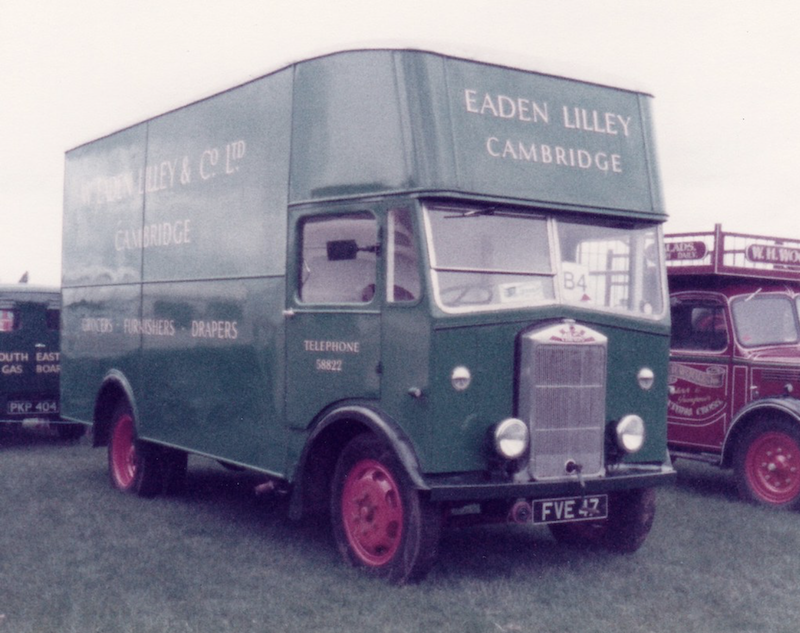 Apparently the postal service is another reviving institution: people are sending more letters. That would be a marvellous silver lining to this cloud.  As all communication moved online we were in danger of losing the intangible advantages of the old system. The preservation of letters in paper form is one advantage. (We have heard rumours of people who efficiently print out a hard copy of significant emails so as to preserve them, but we've never actually met such a person. An urban myth, surely. And anyway, emails themselves are becoming obsolete it seems, replaced by the completely evanescent world of snapchat and whatsapp.) The postman is still, just, part of the glue that holds communities together. An elderly neighbour of ours who had had a fall was recently rescued after a night on the floor by his postman who noticed curtains not drawn as usual. The ever-multiplying parcel-delivery services, while invaluable in so many ways (and our business couldn't survive without them) are too varied and numerous to do the same job of everyday community supervision. Long, long may the postmen and postwomen endure.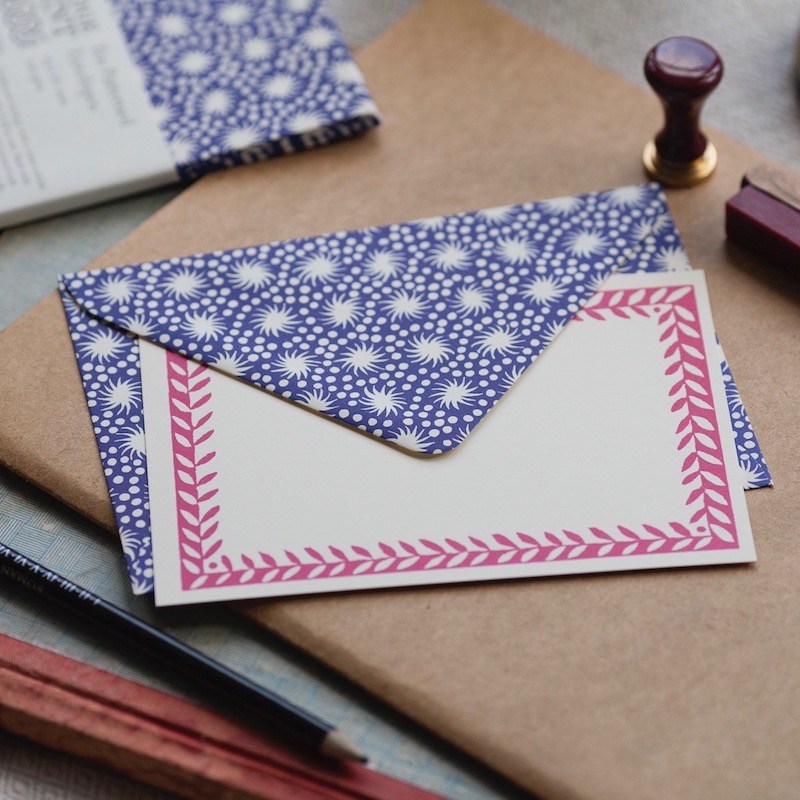 We are obviously all for sending letters and cards here at Cambridge Imprint, on aesthetic grounds apart from any others. So this is a reminder that if you feel moved to send a handwritten note to someone you are not able to see in person at the moment, you can find patterned envelopes, address labels and cards with borders on our website. Post Offices are allowed to be open but you may not feel you want to make that journey. With that in mind, we have now started selling books of First Class stamps, so that you need to walk only as far as your nearest postbox. You'll find them here in the Cards section.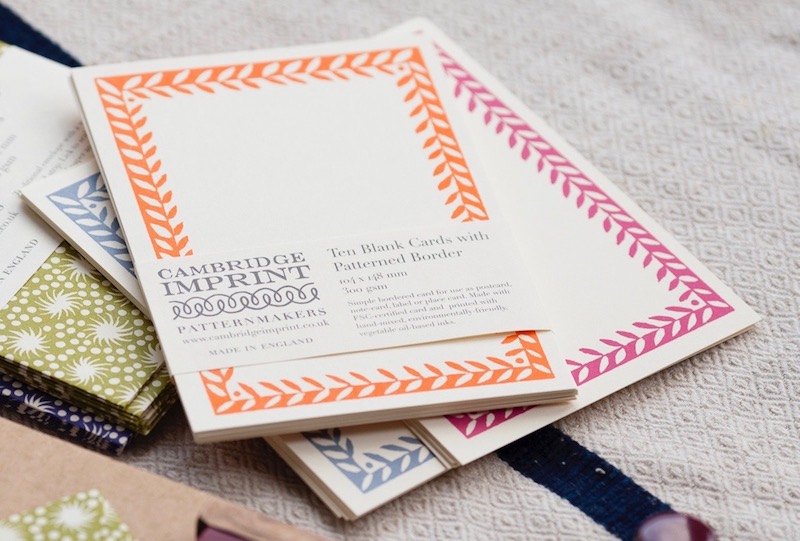 We have also started a present-wrapping service as so many are not able to see people they love on special occasions at the moment. We'll wrap a present as beautifully as you would do it yourself, in our Seaweed Paisley paper in either Prussian Blue or Crimson. The present is tied with matching paper ribbon, and we'll print your message onto one of our bordered cards. We're still sending out parcels every day, the smaller ones with Royal Mail, the larger ones with DPD. Bear in mind though that we are taking a higher than usual volume of orders with a reduced staff, and also that some parcels are taking a little longer than usual in transit. You may want to allow a day or two of extra time. And thank you all, very much, for your continued business: we are, as a result, most definitely still afloat.