06 Feb

Lampshade Collaboration with Samarkand Design
It is surprisingly difficult to find a beautiful lampshade. Samarkand Design are a rare source of delights: they make such pretty one-off gathered fabric shades from vintage sarees and block print cottons. Luckily for us, they were looking for the chance to diversify into paper shades that were a little more reproducible, an ambition that we had had in mind for our papers for some time. We met fortuitously at a trade fair in 2018 and eighteen months later, we are very excited to see our collaboration bear fruit this week. We created 300 gsm patterned card in two of our prettiest and most versatile patterns, and from that card Samarkand have made extremely light but tough tapered lampshades in two sizes.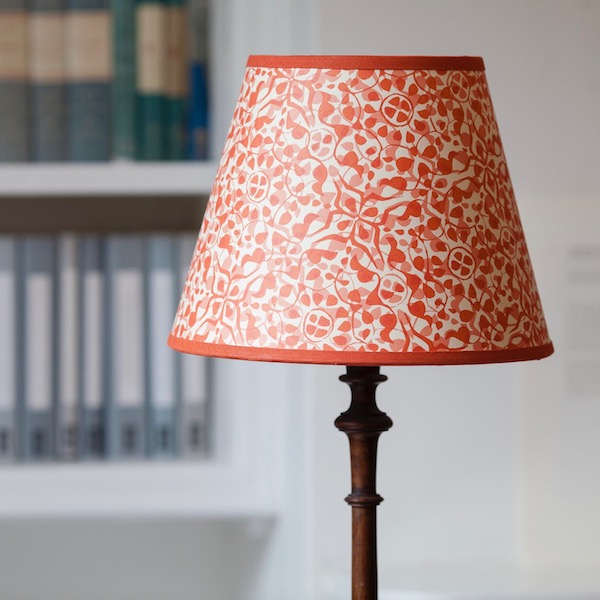 The medium shade, seen here in Dappled Red, is the right size for a small table lamp. The diameter of the base of the lampshade is 25 cm and it is 17.5 cm tall. It has self-coloured bias binding trim.
The 15cm shade, which clips directly on to the bulb, is the right size for wall lights or for very small and delicate table lamps. This one is in our Animalcules pattern in the Bawden Green colour. You can find this lampshade and the others pictured here in the Shop by clicking here.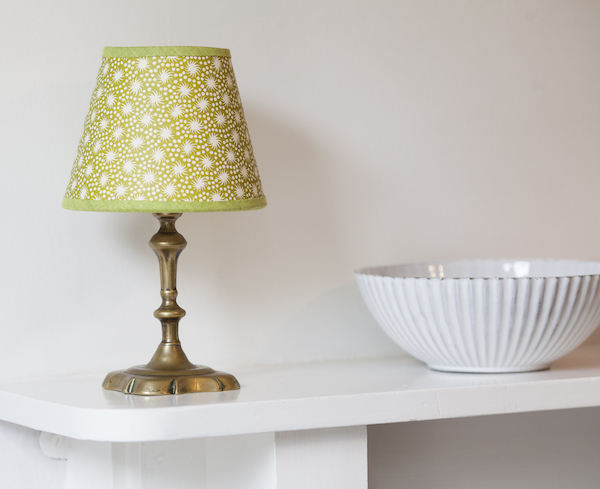 Of course, we do now realise that finding a good lamp base is just as difficult a task, so we're applying ourselves to that problem. Watch this space.