23 Jun

Trying To Do More, Trying To Do Less

In March, as lockdown began, we postponed some printing that we were very much looking forward to: our printer closed and along with most of the country we all retreated into our homes. With great joy we were back in Bethnal Green last week, keeping our distance and deploying lashings of hand sanitiser, but very pleased to see familiar faces again, as well as our work rolling off the enormous Heidelberg litho press. As when any two people meet now who have not met for a long while, the talk was mostly of whether one had had, or might have had, or had not had, the virus.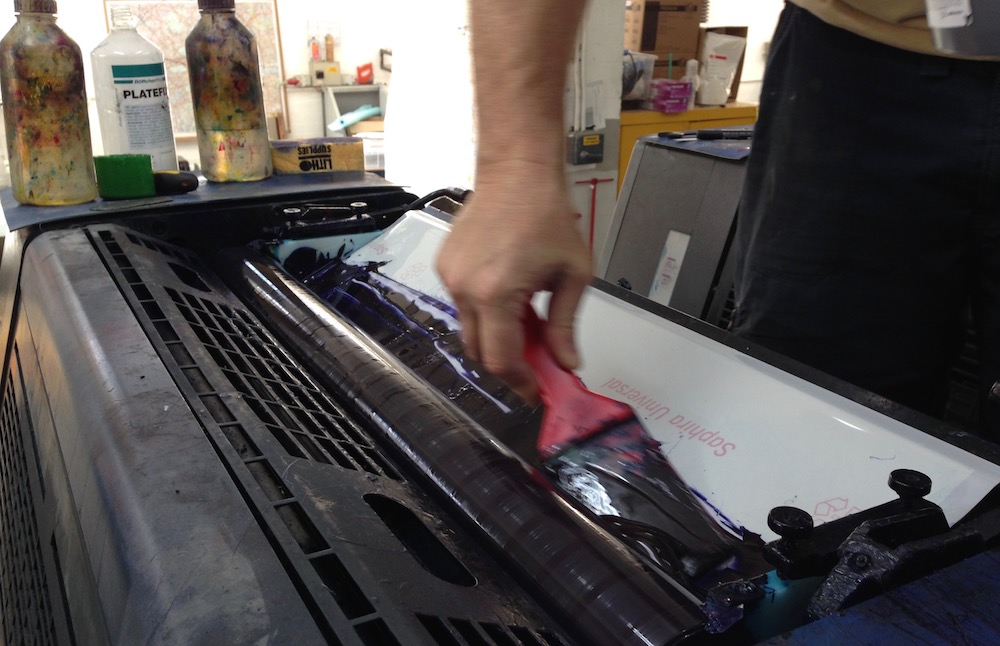 It was very nice to be out. After months of solitude and anxiety, the spirit of national endeavour, collective responsibility and patient endurance was beginning to get a little bit tired.  A zoom meeting really isn't a patch on seeing someone's actual smiling face in real life, even if they're some distance away. It was curiously unsatisfactory to have no appropriate greeting to deploy, we found, though. Just saying 'hello!' from a distance of two metres is a bit anti-climactic. When meeting again after a long absence, some physical gesture seems a necessity. But the handshake is obviously out of the question now, and perhaps for a long time. What is to be done? Should we bring back bowing?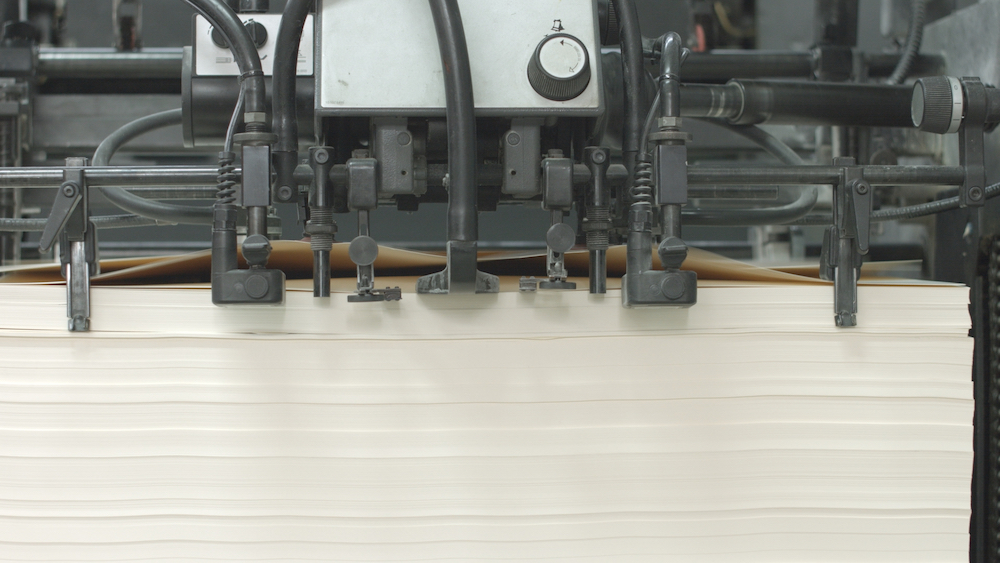 We have a great backlog of printing to do: not just the work that was postponed but all the designs that built up during the lockdown. For some of us this has been a particularly productive time. (And for some of us a lot less so. In our statistically insignificant sample of three we note a 100% inverse correlation between productivity and the number of school-age children at home. So we're feeling profound thankfulness for the government announcement that, by hook or by crook, everybody is going back to school full-time in September.)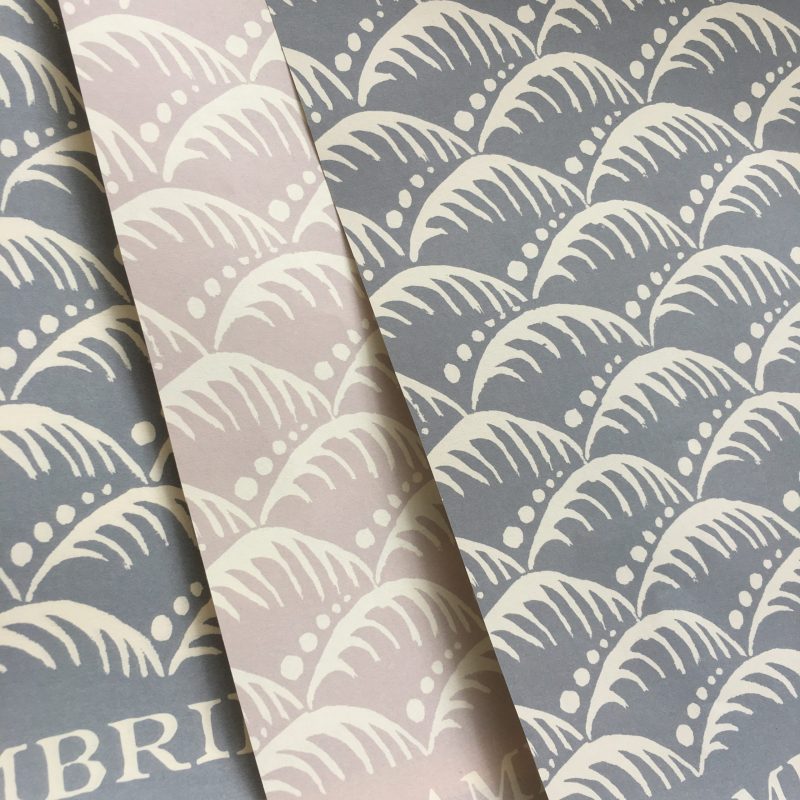 We printed our new Waves paper in four colour ways, of which you can see two here in a preview of coming attractions. We expect to have all four dry, trimmed, and ready to send out in a couple of weeks. But what we mainly printed was cards.
There were a lot of birthdays during lockdown. One of the things that drove Cambridge Imprint in the early days was the large number of small people who needed to have their birthdays marked in some special way. (Those same small people who are now a lot bigger and, unable to go to school or out to meet friends, have been lounging about eating breakfast cereal and hogging the wifi in a curiously distracting fashion.)
So, we're properly back at work, in the sense of making new things, as well as just selling the old things, as we did during the lockdown. It feels good to be making things happen again. In fact we have quite a few projects that were conceived during lockdown which we expect to present to the world over the summer. But we're determined to hold onto the utterly different perspective of the past few months: in spite of the anxiety and inconvenience, what a pleasure it was to do less, expect less, to notice and properly enjoy everyday events and small pleasures, and also the ordinary bread-and-butter of the time in between.
We're all going to be staying put in the UK over the summer holiday, something we're really looking forward to. (No packing and no flying being two of the particular advantages of this course of action. Guaranteed comfortable bed. And so cheap!) In the last few weeks, time had begun to take a on a surreal and same-y quality. Knowing that there will be an end to this strange dream in September, it is possible to relish the circumstances once again. The weather seems to have ceased its un-British perfection and returned to a familiar unpredictability, so a certain amount of ingenuity in the matter of board games and craft projects will be necessary. Hooray! We'll keep you posted.